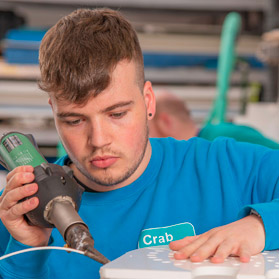 Harry Carmichael
Trainee Production Manager
Harry has a BEng. degree in Mechanical Engineering and uses what he has learnt at University to help the business and is working with the team to improve our processes and Smart manufacturing.
He is a really talented plastic welder and plumber with an eye for detail and is able to apply what he has learnt to bespoke systems and new situations.
In his spare time Harry like playing a round of golf at Burntisland golf course, watching football and listening to music.